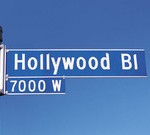 Welcome to HowToHollywood.com!
This site is dedicated to helping you learn how to get started in Hollywood. Whether you want to be an actor or to get started in writing screenplays, you will be able to learn how to do it here.
We have lots of basic information to get you started. And if you want to really get going, you can also check out some of the ebooks and videos we offer.
We wish you the best in following your Hollywood Dreams!